IDAS LPS filters have become very popular since their release around 15 years ago. IDAS proprietary multiband coating technology is still a unique design in the industry.
IDAS has "tweaked" the LPS-P2 to better optimize for one-shot color and modified DSLR cameras. Following is the response curve called "LPS-D1″.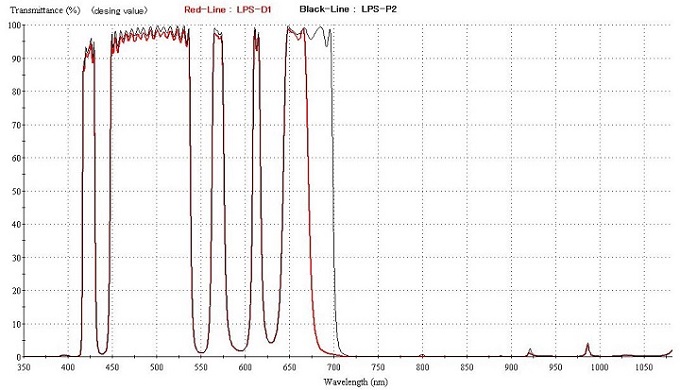 Key concept on an LPS-D1 filter is to reduce the reddish background cast like the HEUIB-II filter while blocking light pollution as much as it can. Although the LPS-P2 was effectively blocking light pollution while retaining good color balance, when compared to other brand filters, it was not as good as HEUIB-II.
LPS-D1 is our answer.
As the response curve indicates, LPS-D1 loses SII emission line while LPS-P2 didn't. So this is why the D1 is basically intended to be used with one-shot color cameras.